Tsubasa Album De Reproductions Overview
February 20, 2010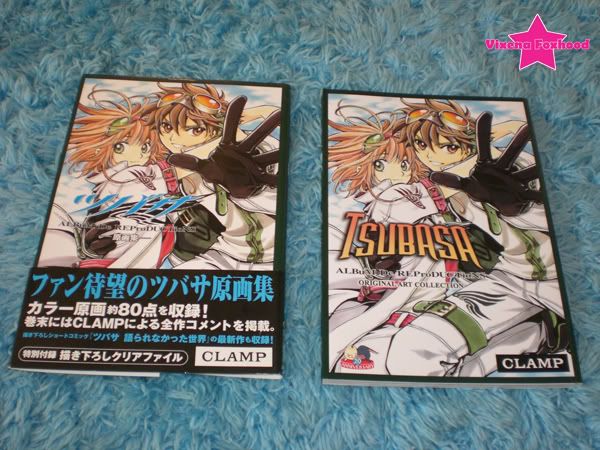 There are times where I do pull a Konata and I get multiple copies of things that I really love. It's rare, but I do it. I got the Japanese Tsubasa art book back in Winter 2008, and it was something that I didn't have to think twice about before getting. I was still in my early art book buying days and I was apprehensive about prices (because as all shoppers that go to Ebay and plan on ordering from Japan know, the shipping is killer.), but as soon as I saw this book, I acted on instinct and didn't think twice about the price. That was in 2008, and just recently did the English version of the art book come out, which I got as well. I was debating buying another copy of the book anyway because my Japanese one is worn out from me looking at it so often. Wanna see if there are any differences?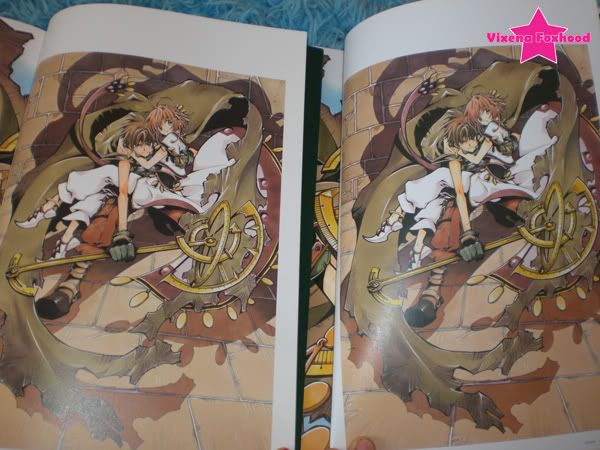 Name: Tsubasa Album de Reproductions Original Art Collection
Pages: 112 in both books ( 10 in Black and White, 102 in full color)
Average Price: Japanese: 47 without shipping English: 20 dollars
Ok, when I bought the book, I bought it for almost 60 with shipping from Ebay. Now it looks like the Japanese version is a little harder to come by since the English version came out, but I don't mind, English or Japanese, the books are completely the same, except for the language. They pages are a bit thicker in the Japanese version (as all artbooks in Japan go, the paper they use for artbooks is wonderful quality.), but really, you barely notice.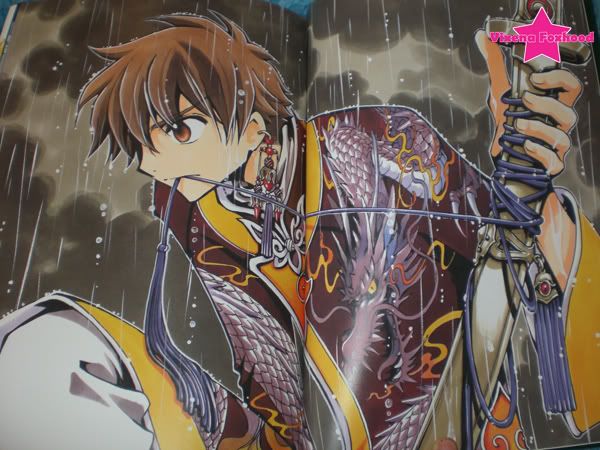 This is probably my favorite artbook in my bunch. Last year, I referred to it all the time when I was getting back in to the swing of drawing more properly. CLAMP has a style that's very hard not to fall in love with, especially when the book is put in such wonderful quality. The images spans the page completely so it's awesome to use for reference, and the colors are vibrant enough to inspire anyone.
The thing that tweaks me the mots about any artbook is when the crease in the center interrupts from the actual image. This isn't too bad of a case in this book, the crease isn't all too noticeable.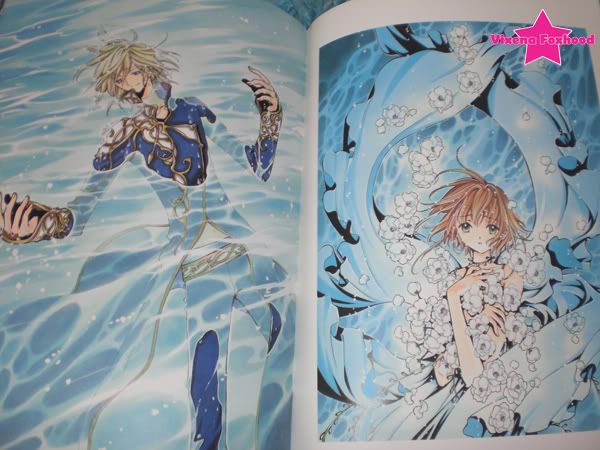 You have few images that don't span the entire page, but the format is a bit odd :\ For these two, they probably separated it so the colors wouldn't confuse people in to thinking it's the same image?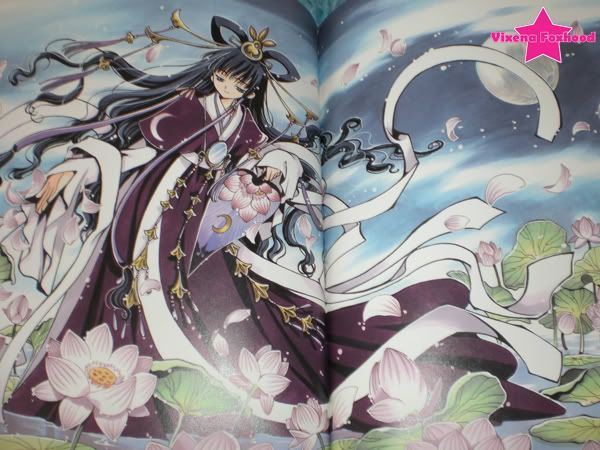 Lovely Tomoyo <3 She's in my Anime Heroines List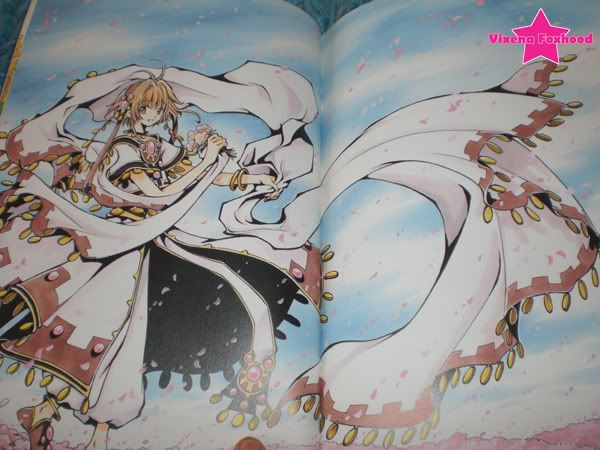 The images I used for the overview were taken from my Japanese version because I'm trying hard not to wear out my English one XD But there is almost no difference in quality.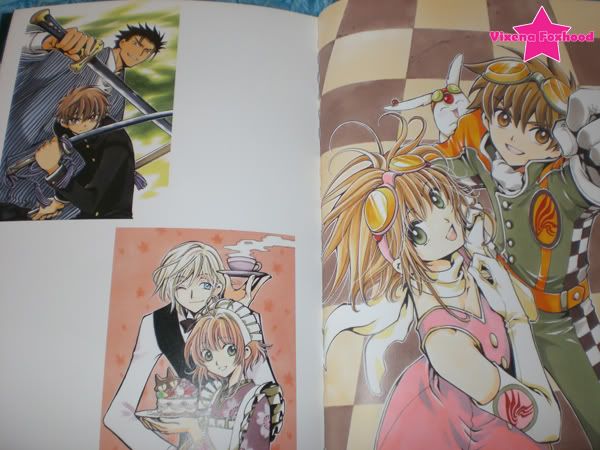 I want to point out again that there are very few images that don't span the entire page, like this one.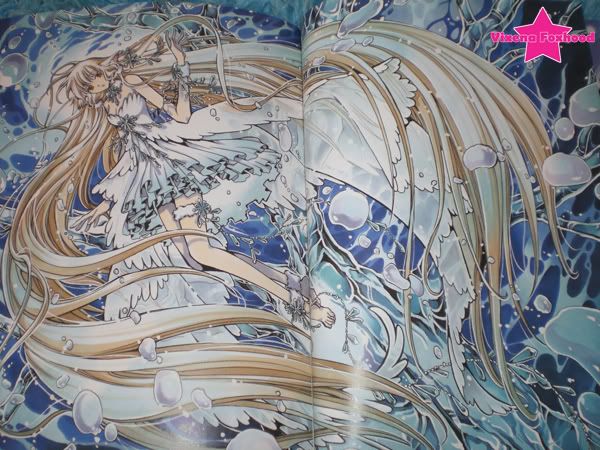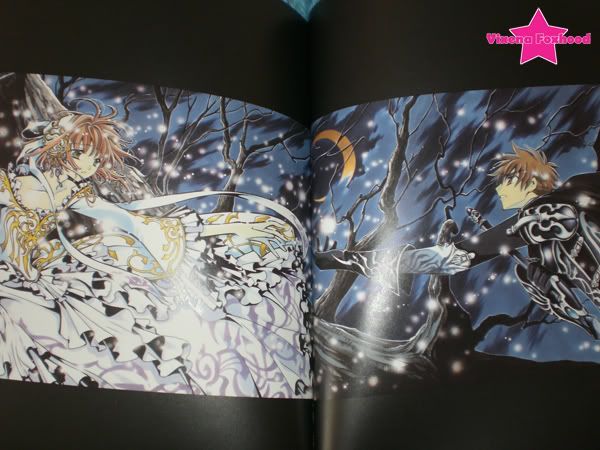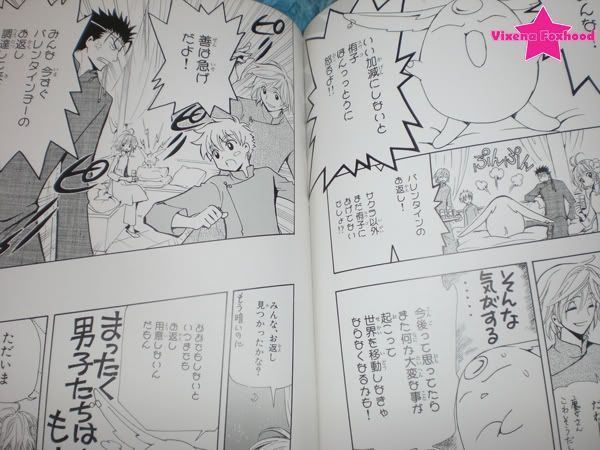 Ah, since this book was actually one of my first artbooks, I remember getting to this mini comic at the end and getting upset that I couldn't read it!! I just admired the pretty big manga-like images~ And I remember thinking, "I wonder if we'll ever get an English release of the book, since TRC is so popular…"
I got my wish 8D The comic is about Yuuko's White day present, by the way, it was quite adorable.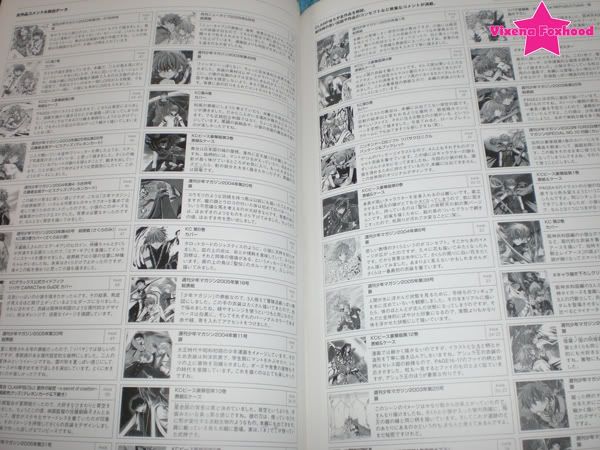 Then at the end of the book you get the artists' comments on the images, but I couldn't read them all until I got the english version ;-;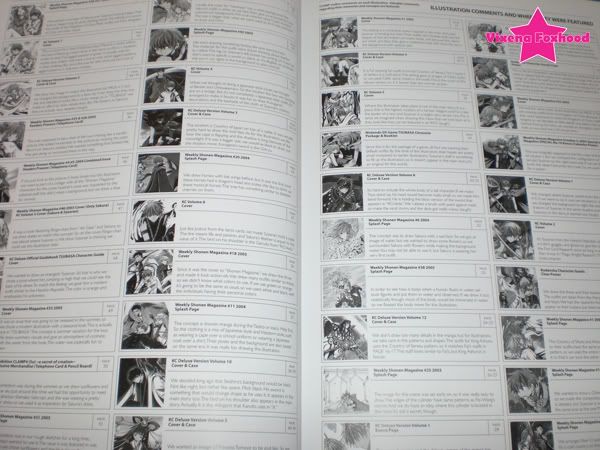 I love reading the artists' comments (especially if it's CLAMP <3)
And that's the end of the book~ This is truly an artbook among artbooks, the images span entire pages, it's big enough for anyone to continuously reference, and I think it's a great learning tool for anyone wanting to define their style, I know I refer to it a lot when it comes to eyes and hands!
Also, I won't be uploading any more South Park art here :p I'll be doing it over at my LJ community Dirty Little Boys (don't be turned off by the name, it's not like that at all XD). I figured, this is an anime blog, not my South Park doodle collection thing, so if you want to see anymore of that, please don't hesitate to join the community~ It's not all yaoi (I'm not allowed any of that for 37 more days ._.) just for anyone who likes Cartman or Kyle.
/shameless plugging
Alright everyone, hope you enjoyed!